Skull Session: Chase Young Might Not Be Done Growing, Ohio State is the Best at Developing Three-Star Talent, and CJ Stroud Tops a 2023 Mock Draft
You've made it another day on the giant rock that spins. Survive and advance, baby.
Shoutout to Glennstronaut for making my day yesterday.
Song of the Day: "Love Like This" by Ben Rector.
Word of the Day: Pestilence.
 EVEN MORE TERRIFYING? Chase Young was already one of the most physically terrifying-looking draft prospects I've ever seen, and there's a chance he's about to get even more physically terrifying.
The 6-foot-5 defensive end, selected No. 2 overall in the 2020 NFL draft, said his father, among other members of his family, had a late growth spurt.

Young said his dad, Greg Young, grew from 6-7 his sophomore year in college to 6-10 a year or so after he left.

"It's a possibility I could grow late," Young said Monday via a Zoom conference call. "A lot of people told me my growth plates, there's still some room. It won't affect my game. It's something I'll adapt to, staying flexible. If you're tall, you've got to be a lot more flexible. I'll be the same person whether I'm 6-7 or 6-1. Everything's cool."

Young's mom, Carla, is 6-foot, and his sister, Weslie, is 5-10. But it's Young's father whose growth spurt might foreshadow one in his son.

Young said one player he compares himself to is former NFL defensive end Julius Peppers, who is 6-7.
His father was nearly seven feet tall, you say? That actually checks out.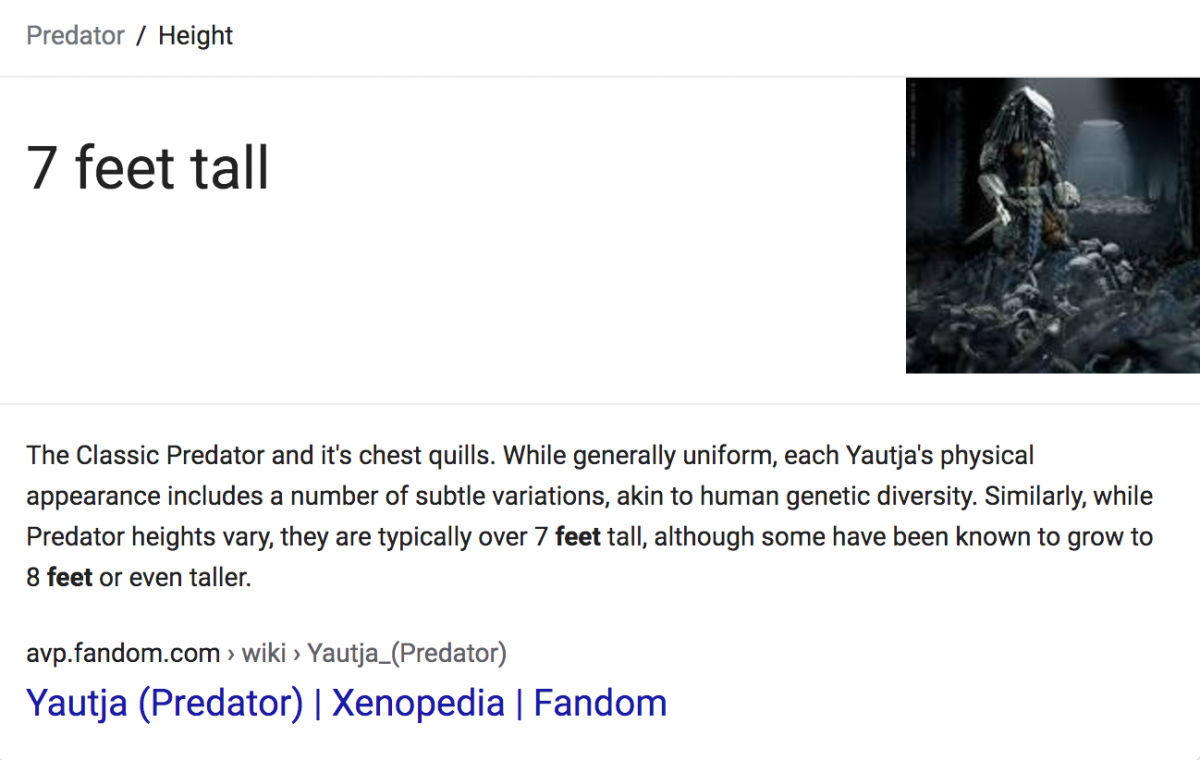 I have no idea what a couple of extra inches would do to his game, but from an intimidation standpoint alone it's worth a shot!
Imagine you're an NFL offensive tackle and the dude you're blocking is longer than you, faster than you, quicker off the ball than you, has better hands than you, has laser sights coming out of his head, and is more powerful than you.
Best of luck!
 #DEVELOPEDHERE. We love to talk up Ohio State's ability to develop elite NFL prospects, but if we're being honest, recruiting plays a massive role in those numbers, too. It's a hell of a lot easier to produce a first-round picks when you're also taking in the most talented players in the country out of high school.
Look at Chase Young and Jeff Okudah. Did Ohio State help put them over the edge? Almost certainly, but they were going to be first-round picks wherever they went. Everyone knew that when they were still in high school. That's why everyone wanted them.
So, while it's fun to tout Chase Young, Jeff Okudah and Nick Bosa as three top-three picks in two years, it's nowhere near as impressive as developing a lower-rated prospect into a high-round NFL draft pick. The programs that regularly do that are the real NFL factories. Sorry, Buckeye fans.
Oh shit, nevermind, Ohio State is the best at that too.
The 10 programs that developed the most three-star (or lower) recruits into Round 1-3 picks in the last 10 years are Ohio State (14), Wisconsin (13), Boise State (12), LSU (12), Stanford (12), Louisville (11), Washington (11), Mississippi State (10), TCU (10) and Utah (10). 

Many of the programs that end up atop recruiting rankings are still finding high-upside three-star recruits as well, and no program is doing that better than Ohio State. 

OSU has had 43 players go in the top three rounds of the draft over the last 10 years, and 14 of them were rated at three stars or below — more than any other program. Six of those players went in the first round.
For some reason, the article didn't delve into this, but Ohio State's number is especially impressive because not only are the Buckeyes first in terms of developing three-stars into early-round picks, but they're probably damn near last in the number of three-stars they actually sign. That means the hit rate is through the roof.
Said differently, Ohio State signs way fewer three-star prospects than everyone else, but still produces more three-star prospects into high-round NFL Draft picks than anyone else. That's damn impressive.
TL;DR, if you want to go to the NFL, come to Ohio State, regardless of recruiting rating.
 A GLIMPSE INTO THE FUTURE. Folks, some online seer has glimpsed the future and brought us news, both bad and good.
The bad news is, in the year 2023, Dwayne Haskins proves to be a bust. I know, it's a truly sad turn of events that's hard to swallow. But the good news is, C.J. Stroud replaces him with the first overall pick in the 2023 NFL Draft.
  1. Washington Redskins: C.J. Stroud, QB, Ohio State 
– 2020 NFL Mock Draft Pick (as of 4/15): Chase Young, DE/OLB
– 2021 NFL Mock Draft Pick (as of 4/16): Justyn Ross, WR
– 2022 NFL Mock Draft Pick (as of 4/17): Derek Stingley, CB

Dwayne Haskins improved every game he started in his rookie campaign. However, given the chaos in Washington, it wouldn't be surprising if he ended up being a bust. The Redskins could be in the market for a new franchise quarterback in 2023.

Stroud will spend the 2020 season as an understudy to Justin Fields before being expected to take over Ryan Day's offense in 2021. Whereas Fields, a likely high first-round pick in his own right, is more of a pure dual-threat quarterback, Stroud is more of passer who can use his feet to make plays outside the pocket. Stroud became one of the most coveted quarterbacks in the 2020 recruiting class behind arm strength and accuracy that should rate out on the elite level. He will throw some of the smoothest passes in college football and can comfortable make all the throws needed to be great in the NFL.
Paris Johnson Jr. also slips all the way to No. 15, becoming an absolute steal for the Pittsburgh Steelers.
Truth be told, I hate mock drafts. Yesterday, I felt dirty compiling a list of mock drafts a year out. Mock drafting 2023 is like a blind fellow shooting a bb gun with a curved barrel at a target 75 feet away.
But it is excellent content!
My Strange Addiction: NFL mock drafts pic.twitter.com/Qede2ua7L0

— Joey (@JoeyMulinaro) April 21, 2020
 ALL GOING ACCORDING TO PLAN. To have football, we've got to have students on campus. It's one of the very few near-unanimous beliefs about this whole ordeal. Thankfully, it seems like Ohio State's trending in that direction. And so is a key September opponent.
The UO intends to be open for in-person, on-campus instruction for fall term. President Michael Schill announced the plans will be coordinated with health authorities to safeguard the community and prevent the spread of coronavirus outbreaks.

Read more: https://t.co/x79FCSqtIE pic.twitter.com/0kyKLqMPbc

— University of Oregon (@uoregon) April 27, 2020
And we intend to see you on Sept. 12. It's going to be a bad day to be this guy.
This will forever be my impression of all Oregon fans, fair or not.#Quack pic.twitter.com/XQFtSO36fW

— Kevin Harrish (@Kevinish) January 13, 2015
 NOT STICKING TO SPORTS. Kim Jong-Un's gut-busting luxury diet… A bartender found an ATM glitch and blew $1.3 million… Scientists are studying areas of Earth where time is mysteriously missing… In the race for a coronavirus vaccine, one oxford group leaps ahead… When your freedom depends on an app… The unlikely plan to save COVID-19 patients with planes… Plastic surgeons discuss what's happening to celebrity faces amidst the quarantine…