Pac-12 calls on Congress to consider 'single, national law' that will allow college athletes to be paid | College
This week's move came when the NCAA's board supported changes recommended by its Federal and State Legislation Working Group, saying "guardrails" are needed around any NIL activities and that schools will still be forbidden from paying players.
"Throughout our efforts to enhance support for college athletes, the NCAA has relied upon considerable feedback from and the engagement of our members, including numerous student-athletes, from all three divisions," said Michael V. Drake, Ohio State president and NCAA Board of Governors chair, in an NCAA statement. "Allowing promotions and third-party endorsements is uncharted territory."
The NCAA is on a course to implement legislation before Florida's proposed law could be enacted.
NCAA membership is scheduled to draft legislation by October, and a formal vote by schools is expected in January, with rules to be put in place for the 2021-22 academic year.
"NCAA membership schools have embraced very real change," Emmert said.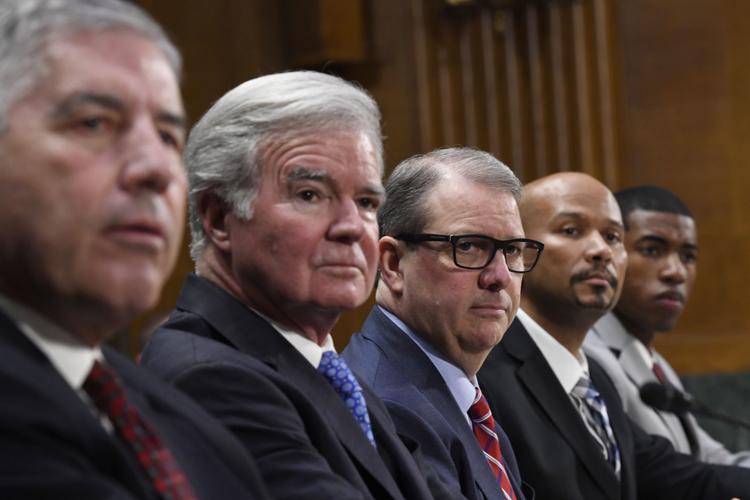 But there are a number of details in legislation that the NCAA will have to work out, with or without a federal road map. The NCAA said its board will require that no NIL activities would be considered pay-for-play, that a school or conference could not be involved and, maybe most importantly, that there would "no use of name, image and likeness for recruiting by schools or boosters."