NBA Targeting No Earlier Than May 8 for Reopening Team Facilities Amid COVID-19 | Bleacher Report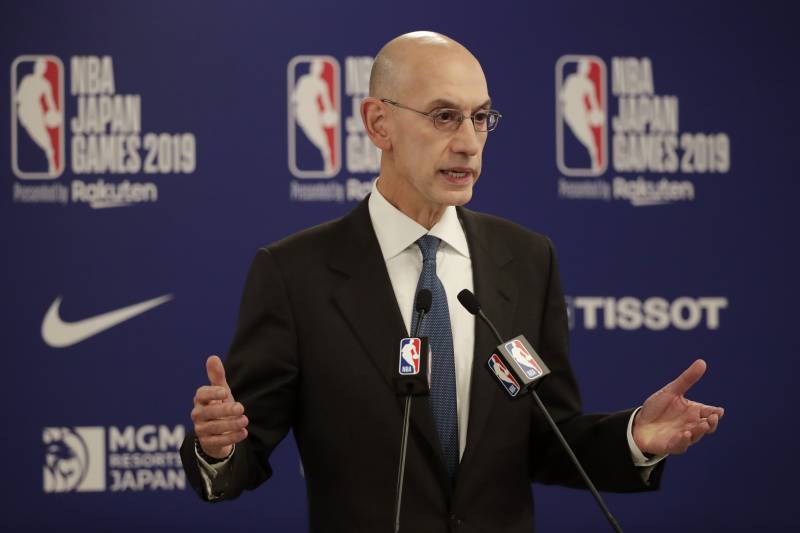 Jae C. Hong/Associated Press
The NBA announced Monday it will target "no earlier than May 8 to allow limited, individual workouts" in cities that have less stringent stay-at-home orders and were not as severely impacted by the COVID-19 pandemic.  
Marc Stein of the New York Times shared the guidelines that were sent to teams:
On Saturday, ESPN's Adrian Wojnarowski reported that the NBA was planning to reopen practice facilities in states like Georgia, where restrictions had been loosened. 
But Wojnarowski reported Monday that the league received "significant pushback" from teams regarding that plan:
Adrian Wojnarowski @wojespn

There's some expectation the NBA could move that re-opening date back from Friday — perhaps a week or so — especially with Hawks now holding off on re-opening their facility until they have a better sense of how loosening of restrictions impacts region. https://t.co/0vsP7L6WJT
Adrian Wojnarowski @wojespn

Hawks President of Basketball Operations/GM Travis Schlenk tells ESPN that Hawks won't be opening team facility to players Friday. "We are going to wait and see what happens in the state over the couple of weeks," Schlenk tells ESPN. Georgia relaxed stay-at-home policies.
Woj added that not every team is against the idea, however.
Adrian Wojnarowski @wojespn

Despite pushback among many franchises, there are still other teams embracing idea of re-opening facilities, believing that a clean, safe and monitored team environment is needed now to keep players from potentially searching out less safe gymnasium environments to stay in shape.
Shams Charania of The Athletic and Stadium reported that only one team staffer would be permitted at the workouts in person and that one senior executive per team would need to be assigned the position of "facility hygiene officer."
Charania also provided an update on the NBA's stance on coronavirus testing for its players and staff members and the precautions that would be put in place for opened practice facilities:
While Monday's news could be seen as the first step in the NBA eventually returning for the 2019-20 season, it's a small step. There will need to be practices and scrimmages, and all teams will need to be in a position to participate. 
It could be well into the summer before the league is able to authorize full practices. That could push the season and the playoffs well into the fall. At some point, the NBA may need to decide whether it's willing to push back the start of the 2020-21 season or if the best plan is to simply cancel the 2019-20 campaign.