Infinity War,' Here Are the Movies Coming to Disney+ During June 2020
Whether you're a Marvel fan, a Percy Jackson and the Olympians stan, or just excited for the upcoming original movie Artemis Fowl, there's something for everything on Disney's subscription service. Here's a list of the movies coming to Disney's streaming platform, Disney+, during June 2020. 
The Disney+ exclusive film, 'Artemis Fowl'
Another book-to-movie adaptation, Disney created its own version of Artemis Fowl, the story of one genius boy who becomes a "criminal mastermind." Although some suspected this movie could enjoy a theatrical premiere, Artemis Fowl is headed straight for Disney+, premiering on June 12, 2020.
'Percy Jackson and the Olympians: The Lightning Thief'
The first movie in the Percy Jackson series, The Lightning Thief first introduces viewers to the son of Poseidon, as he goes on an adventure to retrieve one of Zeus' lightning bolts. In the process, he befriends a few characters, including Annabeth Chase, who is the daughter of Athena. 
The premiere of Percy Jackson comes just weeks after the announcement that Disney is creating another adaptation of the original novels. Until then, Percy Jackson and the Olympians: The Lightning Thief becomes available on Disney+ on June 26.
'Tinker Bell and the Pirate Fairy' 
This character may be known for her appearance in Peter Pan, but she's since gone on to show fans what it's like to live in Pixie Hollow with the other fairies. Although this is not the first Tinker Bell movie, it's one of the first to be listed on Disney+. Tinker Bell and the Pirate Fairy will be available for streaming on Disney+ on June 19.
'Avengers: Infinity War'
This movie held the snap heard 'round the world. In the first of two major Marvel blockbusters, Avengers: Infinity War featured Marvel heroes as they teamed up to defeat Thanos. Things didn't exactly go as planned. Although this movie was originally available on Netflix, it makes the switch to Disney+ on June 25.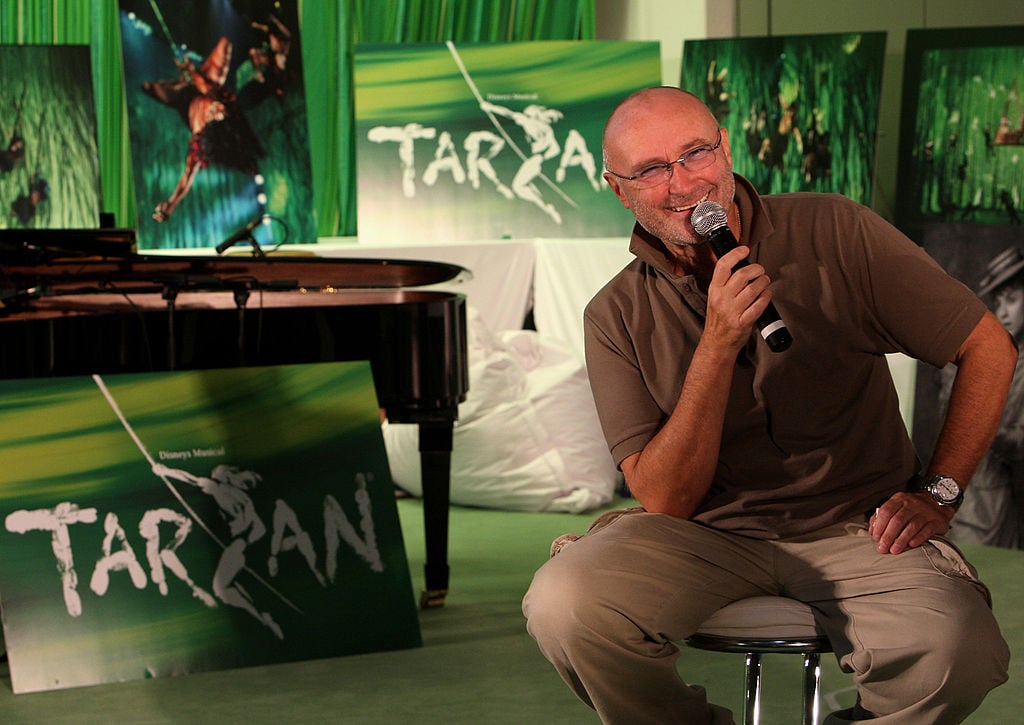 'Tarzan' and 'Tarzan II'
Featuring the music of Phil Collins, this Disney animated film first premiered in 1999. Since then, the company created a sequel and allowed fans to watch the adventures of Jane and Tarzan via a subscription service.
This film was initially available on Disney's rival streaming platform, Netflix. It, however, makes the switch this upcoming June. Both Tarzan movies will be available for streaming on Disney+ starting on June 26.
'Walt & El Grupo' 
In 1941, prompted by the events of World War II, the U.S. government asked Walt Disney and his artists to take a trip to South America. That adventure is featured in this documentary special, Walt & El Grupo.
Walt & El Grupo joins the Disney+ streaming library on June 12. Until then, fans can watch other Disney, Pixar, Marvel, Star Wars, and National Geographic movies on this streaming platform. To learn more about Disney+ and to subscribe, visit their website. 
RELATED: From 'The Princess Bride' to 'Maleficient: Mistress of Evil,' Here Are the New Movies Coming to Disney+ During May 2020
RELATED: Why Disney's 'Artemis Fowl' is Headed Straight for Disney+ Instead of Theaters